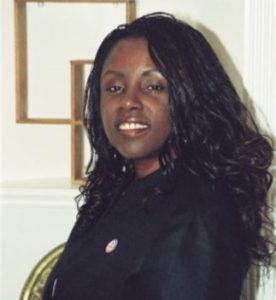 L. Hope Gary

CEO/President and Co-founder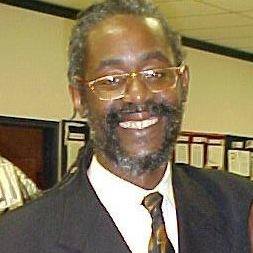 William Gary Jr.,

Executive Director and Co-founder
it all started with burglaries...

L. Hope Gary, CEO/President and Co-founder of Fort Lauderdale Community Center said, "it started with burglaries by the neighborhood kids to our store in 2001, in Stone Mountain, Georgia, that's how the nonprofit began." My husband was working as an Oracle DBA for Hewett Packard Solutions in Silicon Valley during 2001, and in an IT Department of over a thousand people, he and one other gentleman were the only Black contractors, he realized then, that if Black people did not get into technology they would be left behind to the jobs and businesses of the future.

The economic downturn of 2002 completely decimated the Black working middle-class community they lived in, people were losing their homes, their jobs, and businesses were going out of business! He had a simple idea, teach youth from 12 and up how to take a working computer apart, identify every component and put it back together working, and the computer they put together they got to keep along with a mouse, keyboard, and monitor.

Mr. Gary, Senior Pastor of the church they attended selected a few members with means in the congregation as board members, and after a few years, the vocational center soon became a community center, once understanding the needs of the people they serve. Just starting out, a plan to create revenue streams for programs and services came from donations of refurbished computers thus providing part-time jobs and internships for students.
Board Members - Partners and Achievements
2022
BOARD MEMBERS:
L. Hope Gary - CEO/President - Chairwoman
William Gary Jr. - Executive Director - Vice Chairman

Patricia Flowers - Treasurer
Jynsen Henry - Secretary

William Gary III - Trustee
PARTNERS:
State of The African Diaspora
Ambassador Millie Tucker

BringBack LLC Ghana

BringBackHope2Ghana


HG Solutions


Walmart Foundation

The SisTrunk Foundation
ACHIEVEMENTS:
- Plot Program: The Ghana Project in Ghana for the summer

- Summer: Operations and our programs and services in Ghana
- Second year of Online Summer and After-school Programs
- Selection of 5 students, staff to The Ghana Project for 2022

*To view the last 20 years of Board Members - Partners and Achievements you will need a Business Level Membership.